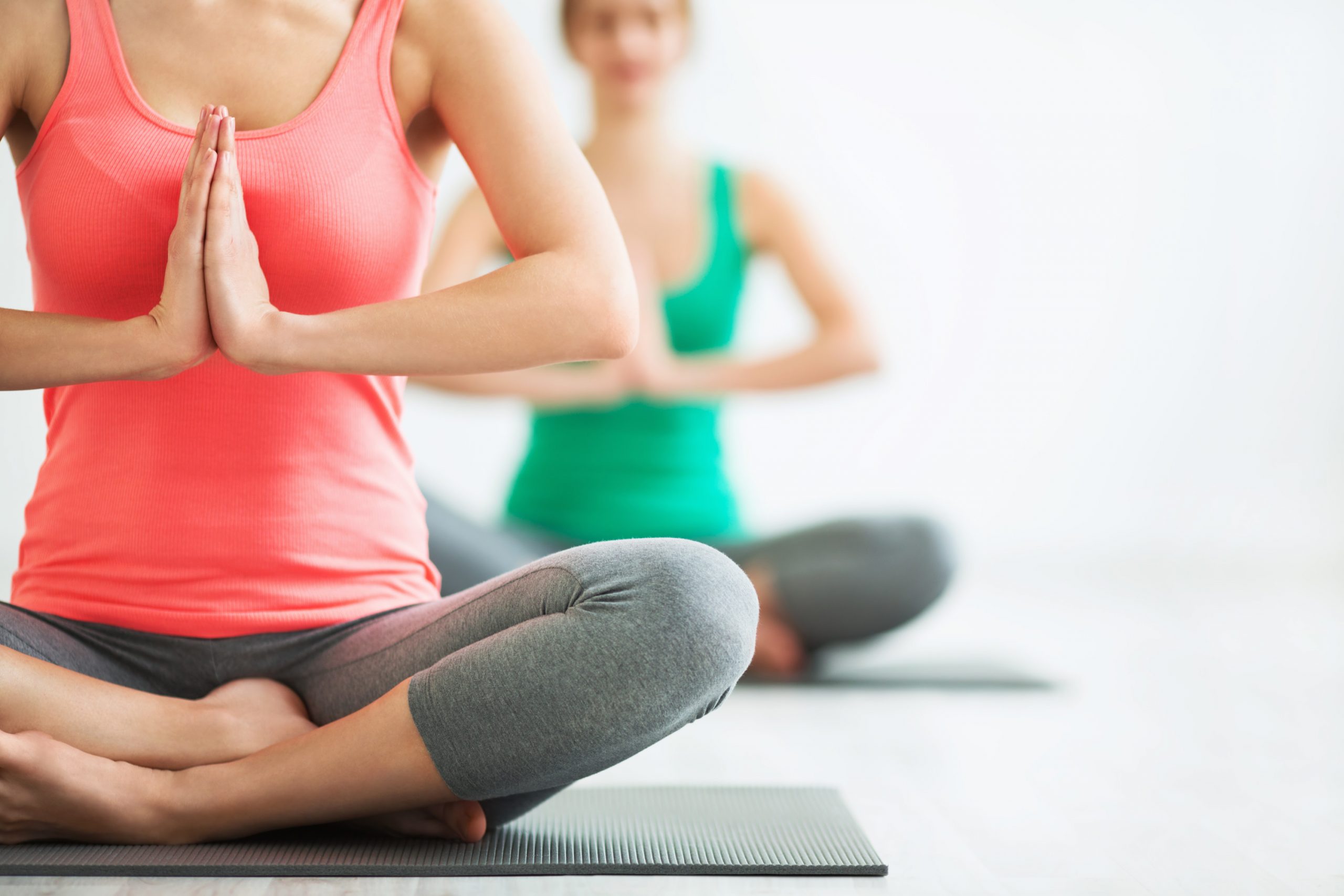 You've probably seen adorable photos and gifs on the internet where a mom is striking a yoga pose and her kids are copying her in the background. At Absolute Pilates, we find those photos and gifs inspiring. Yoga can, and should, be an activity that the whole family participates in. While yoga might traditionally be more popular among women, everyone can find a type of yoga that suits their abilities and challenges them.
At Absolute Pilates, we offer classes for all ages—from young children to seniors. Here's how your family can enjoy and get the most out of each class.
Hatha Yoga
Hatha style yoga is gentle. During a Hatha class, you'll focus on relaxation and breathing while trying basic poses. This is the best type of class for any of your family members to try if they are beginners. Seniors will find that this class isn't too physically challenging and young children won't be pushed beyond their limits. Everyone will benefit from:
A calmer nervous system
Higher energy levels or vitality
More flexibility and balance
More strength
Slow Flow and Strength Yoga
Though we call it "slow flow", this type of yoga is still "yang" or active yoga. It focuses more on building strength with rhythmic, repeated movements. The adults in your family who are looking to build strength may enjoy slow flow yoga. Teenagers with a lot of energy may also enjoy this type of yoga over others. Overall, it's a more engaging, challenging activity.
Additionally, seniors and those with injuries or physical limitations may find that slow flow yoga improves their functional movement. Beginners can join this class, but it also challenges those who already know some yoga too. If you're looking for your next yoga challenge, this could be it.
Restorative Yoga
Every pose you take during a restorative yoga class is supported by props, such as blankets, sandbags and eye pillows. This class is more inward focused and helps heal the body, mind and soul. Anyone can achieve the poses because they are supported and the class offers a wide range of benefits.
These benefits include:
Reducing stress hormones in the body
Lowering blood pressure and heart rate
Decreasing chronic pain and discomfort
Increasing blood flow and oxygen levels
If any of your family members need an escape from their busy lives, this is an excellent class to start with. You'll feel peaceful, patient, and rejuvenated after each class.
Meditation and Yin Yoga
If yang yoga is active, yin yoga is receptive and calm. In this class, we start with a half hour of meditation, for focus and relaxation. Then we do an hour of yin yoga, which is mostly seated poses that target the deep muscles and connective tissues in the body.
This type of yoga is also very accessible to everyone in the family. Any child who enjoys their quiet time will like this yoga. Older family members won't feel outpaced or challenged beyond their ability as every pose is supported.
Yoga at Absolute Pilates
Do you have concerns about any of your family members joining our yoga classes? Let us know ahead of time and our skilled, compassionate yoga instructors can make the class more accommodating to their specific needs.  Contact us today for more information about the styles of yoga we offer!