Jennifer Alford
Owner and Director, Registered Physiotherapist – B.Kin., B.H.Sc. (PT), C.A.F.C.I., FCAMPT and STOTT PILATES® Certified Instructor, Certified in Integrated Dry Needling, Member of the Canadian Physiotherapy Association, http://manippt.org/therapist-bio/?id=1513
Jennifer graduated from McMaster University's Physiotherapy program in 2000. She has been working as a Registered Physiotherapist and Pilates Instructor since graduating. Jennifer has her STOTT PILATES® certification and is a Fellow with the Canadian Academy of Manipulative Physiotherapists. In 2015, she completed the Integrated Dry Needling course and is actively using dry needling in her practice to help clients with many types of orthopedic and sports injuries. Her hobbies include Crossfit, running, yoga, and spinning. She has completed 2 half-marathons and is hoping to complete another one soon. Orthopedic and sports injuries are two areas that she loves to focus on, incorporating dry needling and manual therapy techniques to get athletes of all levels back to their sport.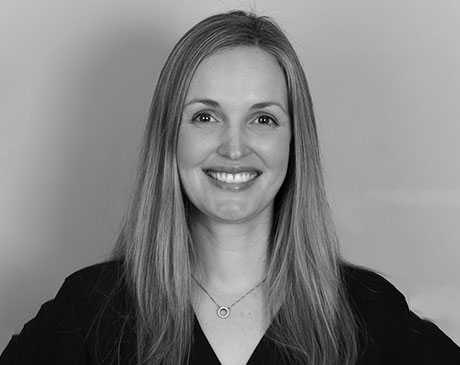 Laura Baillie
Registered Physiotherapist – B.Kin., M.Sc.(PT), FCAMPT, AFCI, MCPA and STOTT PILATES® Certified Instructor, Certified in Integrated Dry Needling, manippt.org/directory-dashboard/profile/laura-baillie-1
Laura joined our team in 2010 and has 10 years of experience in orthopaedics. She is a Fellow of the Canadian Academy of Manipulative Therapy (FCAMPT). In addition to her advanced manual training, Laura is certified in STOTT PILATES®, Integrated Dry Needling and acupuncture. She also has a special interest and experience in vestibular rehabilitation and concussion management.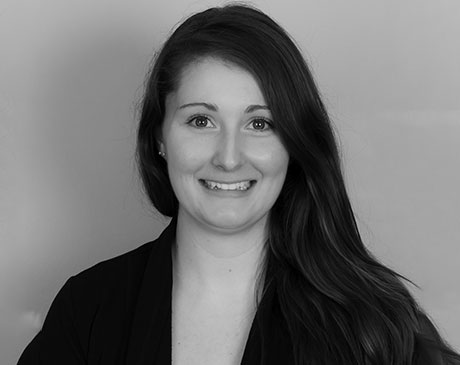 Kendra Garrett
STOTT® Pilates Certified Instructor – OTA/PTA
Kendra graduated from Georgian College in 2015 as both an Occupational Physiotherapy Assistant and a Physiotherapy Assistant. After graduation, Kendra spent two years serving her small hometown community in a private physiotherapy clinic. There, she developed her personal touch and the ability to connect with her clients that she feels is key to her work.
After joining our team in early 2017, Kendra became a certified STOTT® Pilates instructor. Kendra has also completed the osteoporosis course – Osteo-Circuit and is Bone Fit trained, information which she incorporates into her Pilates classes. Always learning, Kendra is excited to continue to expand her skills to help her clients enjoy movement and do what they love.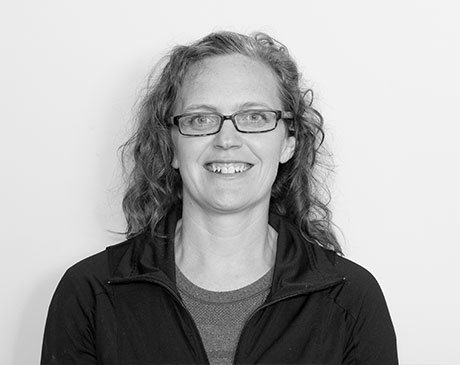 Laurie McDonald
B.Kin, B.Ed., STOTT PILATES® Certified Instructor, Clinic Manager
Laurie graduated from McMaster University with a Bachelor of Kinesiology degree and a minor in Business. Laurie also completed the Bachelor of Education program at Brock University. She is the clinic manager and also uses her amazing Pilates skills to teach classes and private sessions. Laurie is a STOTT PILATES® Certified Instructor who has completed her training for Mat, Reformer, Cadillac, Chair, and Barrel. Experience the difference that comes with having a highly-skilled Pilates teacher and leader!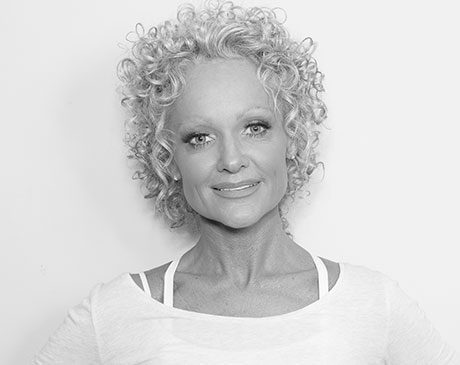 Charlotte Keeting
P.T.A. Fitness Consultant, STOTT PILATES® Certified Instructor
Charlotte has been with this studio since inception. She has experience working as a Physiotherapy Assistant and as a Personal Trainer since 1990. She received her P.T.A. diploma from Humber College in 1995. She has completed the certification process for Mat, Reformer, Cadillac, Chair, Barrel, and Pilates for Golf through STOTT PILATES®. Charlotte has been teaching Pilates since 1991 and consistently works to improve her awesome teaching skills and challenge her clients.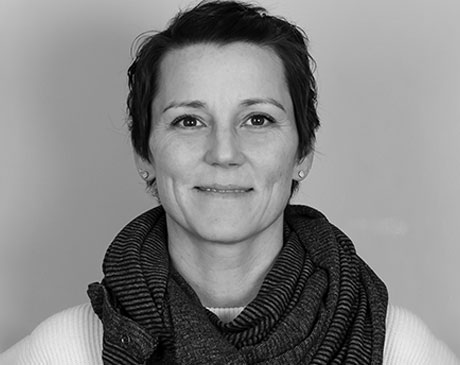 Michelle Parker
STOTT® Pilates Certified Instructor and BARRE® certified Instructor
Michelle has 11 years of experience working with physiotherapists to help their clients meet their goals. She joined our team in 2017 to instruct STOTT® Pilates and BARRE® classes. Michelle is driven to help people see results, build confidence, feel less pain, and get back to doing what they love. In the past Michelle has also taught Crossfit and Bootcamp—you could say she's a class guru! When she's not running a class, Michelle is keeping her two sons active in basketball and hiking.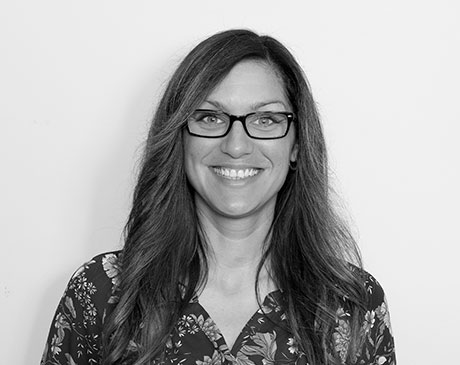 Kelly Whelan
Administration
Kelly has been with the clinic since September 2011, bringing with her over 20 years experience working with the public. Before joining the clinic, she was previously employed as the Office Manager and Accountant for an engineering firm. Her responsibilities at the clinic include schedule management, client services, and billings. Born and raised in Hamilton, she enjoys spending time with her family and friends. In her spare time she loves to bake and experiment with photography.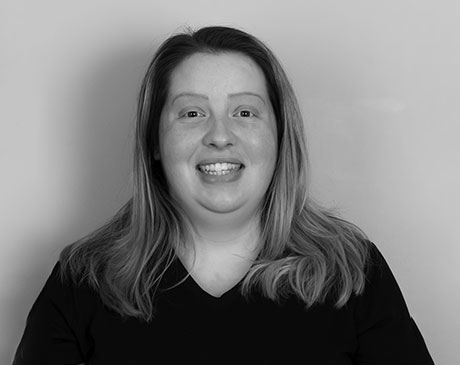 Kaitlyn McKay
Registered Massage Therapist
Kaitlyn McKay graduated from Humber College with an Advanced Diploma in Massage Therapy in 2017. She has been a Registered Massage Therapist since 2018.
During her 3 year program she gained experience through placements working with children; athletes; pregnancy/post-partum; neurological disorders; traumatic brain injuries; chronic illnesses and palliative care. Since she began practicing as an RMT she has worked on numerous cases of rehabilitative injuries, and overall maintenance of the soft tissues to help alleviate muscle tension; joint stiffness, and soft tissue flexibility.
She also has training in static and dynamic cupping treatments. She is looking into furthering her education to incorporate this technique into her treatments. In her spare time she enjoys painting; crocheting, and cooking.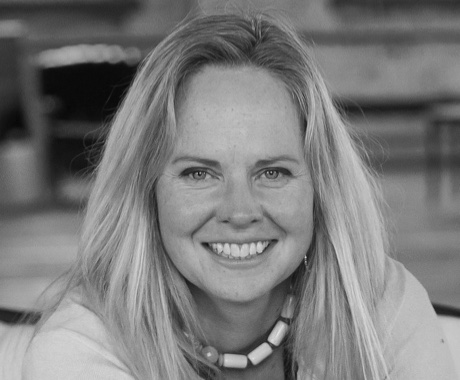 Lisa Rice
Reiki Master
Lisa graduated from McGill University with a degree in Microbiology & Immunology.
She received Usui Holy Fire Reiki levels 1&2 and has completed Usui Shiki Ryoho Reiki Master training. Lisa is passionate about helping people achieve personalized full body health through stress reduction and relaxation using this energy healing technique.
As a former swimmer and highland dance teacher, Lisa is no stranger to injury recovery, and looks forward to helping clients with energy shifts around achieving their goals.
She enjoys hiking, yoga and reading.