Jennifer Alford
Owner and Director, Registered Physiotherapist – B.Kin., B.H.Sc. (PT), C.A.F.C.I., FCAMPT and STOTT PILATES® Certified Instructor, Certified in Integrated Dry Needling, Member of the Canadian Physiotherapy Association, http://manippt.org/therapist-bio/?id=1513
Jennifer graduated from McMaster University's Physiotherapy program in 2000. She has been working as a Registered Physiotherapist and Pilates Instructor since graduating. Jennifer has her STOTT PILATES® certification and is a Fellow with the Canadian Academy of Manipulative Physiotherapists. In 2015, she completed the Integrated Dry Needling course and is actively using dry needling in her practice to help clients with many types of orthopedic and sports injuries. Her hobbies include Crossfit, running, yoga, and spinning. She has completed 2 half-marathons and is hoping to complete another one soon. Orthopedic and sports injuries are two areas that she loves to focus on, incorporating dry needling and manual therapy techniques to get athletes of all levels back to their sport.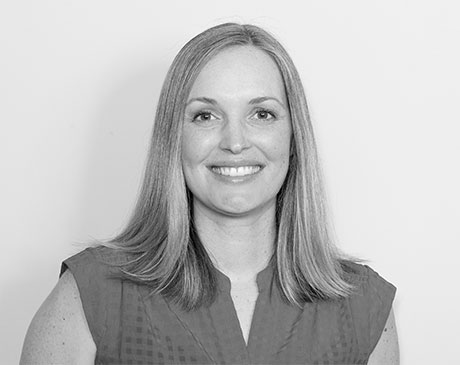 Laura Baillie
Registered Physiotherapist – B.Kin., M.Sc.(PT), FCAMPT, AFCI, MCPA and STOTT PILATES® Certified Instructor, Certified in Integrated Dry Needling, manippt.org/directory-dashboard/profile/laura-baillie-1
Laura joined our team in 2010 and has 10 years of experience in orthopaedics. She is a Fellow of the Canadian Academy of Manipulative Therapy (FCAMPT). In addition to her advanced manual training, Laura is certified in STOTT PILATES®, Integrated Dry Needling and acupuncture. She also has a special interest and experience in vestibular rehabilitation and concussion management.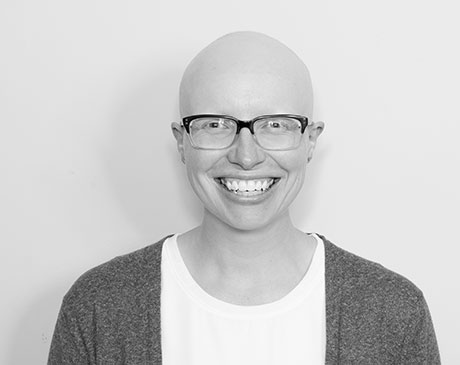 Melinda Wilson
Registered Physiotherapist – B.A.A.(Hons), M.Sc.(PT), MCPA, Contemporary Medical Acupuncture, Level 1 & 2 Pelvic Health
Melinda graduated from the Master of Science in Physiotherapy Programme at McMaster University in 2008. She has taken a number of continuing education courses including Manual Therapy, Contemporary Medical Acupuncture, Graston Technique, therapeutic taping and vestibular rehabilitation. Melinda has also completed The Physical Therapy Approach to Female and Male Urinary Incontinence course through Pelvic Health Solutions. Additionally, Melinda enjoys her role as a Tutorial Leader in the McMaster Physiotherapy Programme, and hopes to one day be involved in rehabilitation research.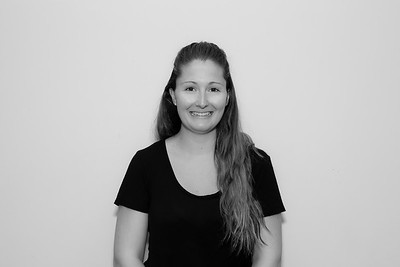 Kendra Garrett
STOTT® Pilates Certified Instructor – OTA/PTA
Kendra graduated from Georgian College in 2015 as both an Occupational Physiotherapy Assistant and a Physiotherapy Assistant. After graduation, Kendra spent two years serving her small hometown community in a private physiotherapy clinic. There, she developed her personal touch and the ability to connect with her clients that she feels is key to her work.
After joining our team in early 2017, Kendra became a certified STOTT® Pilates instructor. Kendra has also completed the osteoporosis course – Osteo-Circuit and is Bone Fit trained, information which she incorporates into her Pilates classes. Always learning, Kendra is excited to continue to expand her skills to help her clients enjoy movement and do what they love.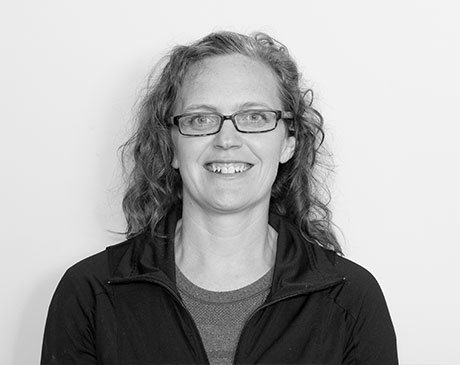 Laurie McDonald
B.Kin, B.Ed., STOTT PILATES® Certified Instructor, Clinic Manager
Laurie graduated from McMaster University with a Bachelor of Kinesiology degree and a minor in Business. Laurie also completed the Bachelor of Education program at Brock University. She is the clinic manager and also uses her amazing Pilates skills to teach classes and private sessions. Laurie is a STOTT PILATES® Certified Instructor who has completed her training for Mat, Reformer, Cadillac, Chair, and Barrel. Experience the difference that comes with having a highly-skilled Pilates teacher and leader!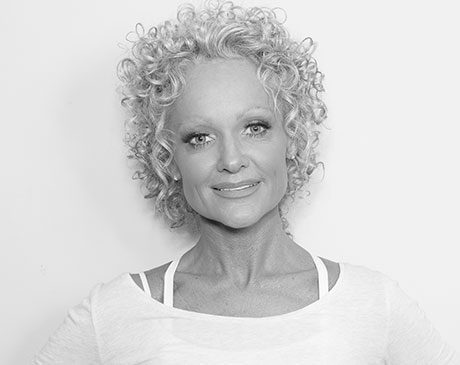 Charlotte Keeting
P.T.A. Fitness Consultant, STOTT PILATES® Certified Instructor
Charlotte has been with this studio since inception. She has experience working as a Physiotherapy Assistant and as a Personal Trainer since 1990. She received her P.T.A. diploma from Humber College in 1995. She has completed the certification process for Mat, Reformer, Cadillac, Chair, Barrel, and Pilates for Golf through STOTT PILATES®. Charlotte has been teaching Pilates since 1991 and consistently works to improve her awesome teaching skills and challenge her clients.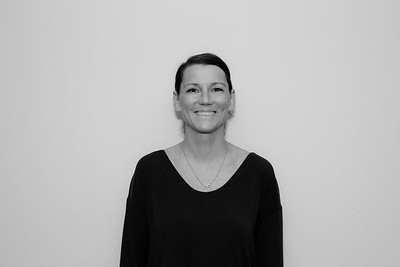 Michelle Parker
STOTT® Pilates Certified Instructor and BARRE® certified Instructor
Michelle has 11 years of experience working with physiotherapists to help their clients meet their goals. She joined our team in 2017 to instruct STOTT® Pilates and BARRE® classes. Michelle is driven to help people see results, build confidence, feel less pain, and get back to doing what they love. In the past Michelle has also taught Crossfit and Bootcamp—you could say she's a class guru! When she's not running a class, Michelle is keeping her two sons active in basketball and hiking.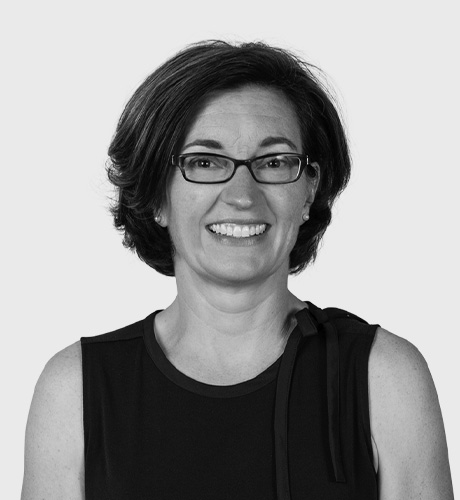 Callie Parsons
Registered Massage Therapist
Callie Parsons, Registered Massage Therapist
With an array of knowledge from years in the endurance sports community, Callie provides a unique perspective on muscular imbalances and functional fitness. She has witnessed first hand the stress that performance training has on the body and understands the need to regain balance, and restore function. While studying Kinesiology at the University of Western Ontario, Callie sought out a Massage Therapist for a recurring injury, and was impressed by the practical knowledge of the Therapist; it changed her career path and set her off on a new direction in life.
Callie's love of fitness continues today and she can be found swimming, riding the trails, climbing the stairs or doing HIIT workouts in the park. She strives to teach people about their bodies, and incorporate this awareness into her Massage Therapy practice. If you are a seasoned athlete, or developing overuse injuries from work related stresses, she enjoys using her unique treatment strategy to put the pieces together to help you understand your body better.
As an active member of the College of Massage Therapists of Ontario, Callie has participated in accredited TMJ workshops, Advanced Joint Mobilization clinics and Integrated Neuromuscular Facilitation Courses.
She looks forward to meeting you and hearing your story.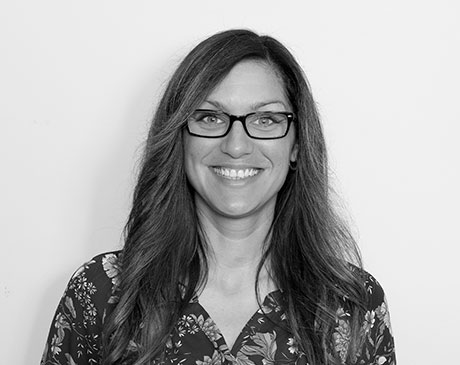 Kelly Whelan
Administration
Kelly has been with the clinic since September 2011, bringing with her over 20 years experience working with the public. Before joining the clinic, she was previously employed as the Office Manager and Accountant for an engineering firm. Her responsibilities at the clinic include schedule management, client services, and billings. Born and raised in Hamilton, she enjoys spending time with her family and friends. In her spare time she loves to bake and experiment with photography.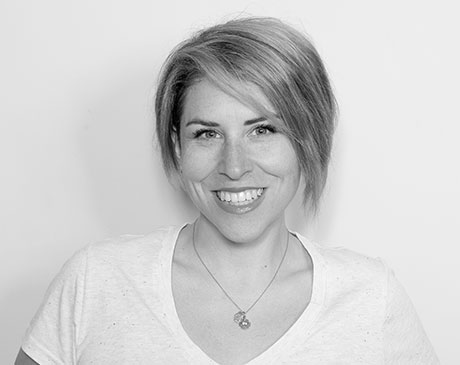 Kate Young
Administration and Billing Coordinator & TRX® Instructor
Kate came to the clinic in 2014 with 10 years of experience in the medical reception field, and has worked nearly 20 years in customer service. At the clinic, you'll find her both at the front desk, and behind the scenes. She's always eager to help you with any reception needs. Additionally, she deals with all insurance processing, as our billing coordinator. Kate has a passion for nutrition and fitness, and recently completed her certified TRX® training. She is a devoted learner, and is looking forward to new opportunities, and furthering her certification in personal & group training.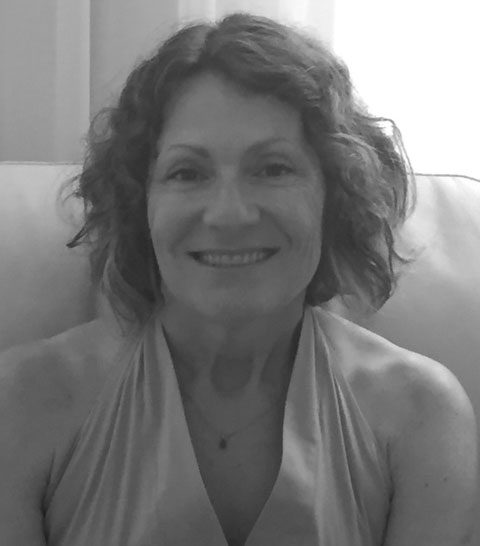 Kelly Lightfoot
Yoga Instructor
200 HR Yoga Teacher Training -Anjeli Teaching Academy, Diana Lockett, Dan Horgan
40 HR Restorative Teacher Training, Charlene Rennick
15 HR Anatomy Training, Susi Hately
50 HR Yin Yoga and Intensive, Bernie Clark and Diana Batts
January 2019 – 8 weeks of Mindful Self Compassion, HHSC
February 2019 – 40 HR Meditation Revealed, Bernie Clark and Nathalie Keiller.
I teach a life affirming style of yoga with a deep belief of the need to leave behind our ideas of how we should be, and find our true selves, allowing healing to set in. I explore teachings that bring together Eastern and Western philosophies allowing each of us to select 'our' own unique map to guide us.