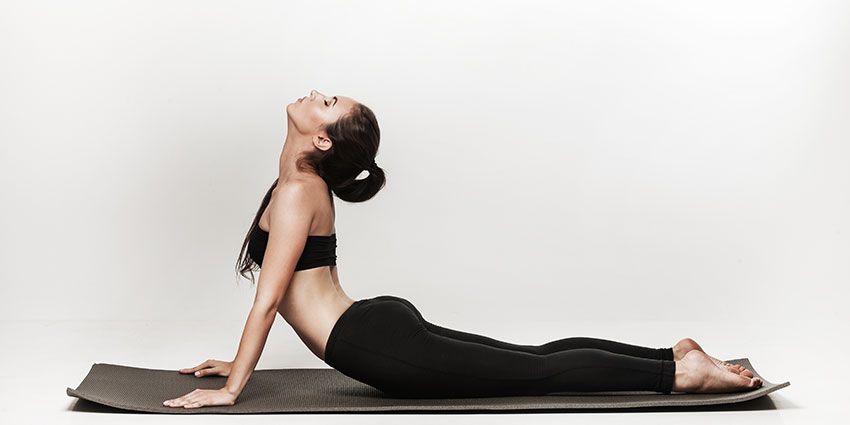 From TMJ dysfunction to lower back pain and everything in between, there's a whole spectrum of ailments which can be caused by, or exacerbated by poor posture.It's hard to blame anyone for having poor posture these days, as we sit cramped in desks looking at screens or hunched over our phone for so much of the day. Even with that, there are ways to become more conscious of your posture and work to correct it. Pilates is an exceptional exercise regime which can help you correct major posture problems, and reduce the stresses impacting various muscles and joints in your body.  
The Research on Pilates and Posture
Several studies have demonstrated that even just a few weeks of Pilates exercises can positively impact a person's posture. One study focused exclusively on middle-aged women and found that their posture after 12 weeks of Pilates had improved on both the horizontal plane and the sagittal  plane (which runs vertically and segments our left and right side). Further research focused on adults of both genders and found that even after one session of Pilates, their postural alignment had noticeably improved. At the end of the 16-week study, participants had statistically significant posture improvement in six different dimensions, including posture of the head, pelvis, and lower back. This study also found that the participants experienced a significant reduction in pain.  
The Core of the Issue
We know that Pilates does help improve posture, but how exactly? Muscle mass supports our body and helps to keep good posture. However, the most supportive muscles for healthy posture, in the core, are often underdeveloped as a result of our desk-bound lives. These are the muscles in your stomach, abdomen, and along your side.   
Even those who remain active in their day job may find that they are not often activating the core muscles, which means that their back, neck, head, hips and more do not have the muscle support they need to maintain strong posture. This can even create pain as other muscles work to compensate for the core, but aren't really able to provide the required support.  
Pilates exercises focus heavily on the core and all of the additional muscles that support it, from the pelvic floor to the shoulders. With Pilates you'll gain the strength you need to automatically stand, sit, and walk with better posture.   
Other Pilates Posture Support
Of course, not all postural issues are corrected by core work alone. Your poor posture may stem from your hips or neck, for example. These can also improve with Pilates, which does strengthen muscles across the body. If you have specific concerns about the posture in different areas of your body, your Pilates instructor can show you which movements may help the most. In addition, the benefits of Pilates beyond improved strength can help with building and maintaining good posture. Those include: 
Improved joint mobility

 

Reduced weight 

 

Pain relief 

 

Improved circulation

 

Improved bodily awareness 

 
You might also find that Pilates starts you on a quest of self-discovery, where you pay more attention to your body, how it moves, and what it may need, leading to other supports that could help with posture too. Get started on your journey to better posture today with a class from Absolute Pilates.