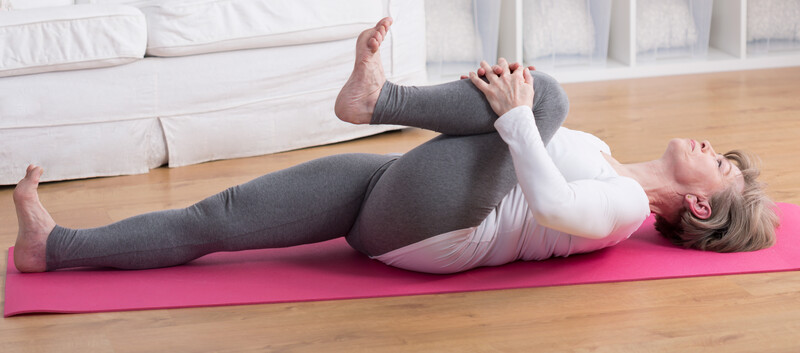 Exercise of all forms, Pilates included, is a great habit to build for a healthy lifestyle. While it's not necessary to track your progress and simply being active and staying fit is fantastic on its own, intentionally tracking progress can provide benefits to some. 
Progress is achieved through consistent efforts, so it's not always obvious when you've made progress. Intentionally tracking your progress can act as a great motivation then, as you're able to compare your starting point with what you've achieved, and envision the new heights you'd like to reach in the future. Keeping track of progress is also a good idea if you have specific goals you're trying to reach, as it can give you insights into your performance and whether you need to tweak your exercise routine to help you achieve those goals. 
So, how do you go about tracking your Pilates progress? 
Define Your Goals
First of all, it's crucial that you define your goals and determine exactly what it is that you're hoping to track. Pilates provides an array of benefits, and while you can approach Pilates with the intention of improving your overall health, you will likely see more significant progress if you focus on one or two areas of improvement to track. Some of these areas include: 
General physique

 

Strength

 

Flexibility

 

Muscular endurance

 
Consider what's important to you and pick one or two areas to focus on improving. Use those areas to measure and track your progress as you regularly practice your Pilates routine. 
Tracking Physique Progress
If physique is one of your main motivators, you'll want to begin by taking initial photos and measurements to determine your starting point. This can be scary for many people, as body dysmorphia is common and it can often be a source of discomfort to focus on the parts of your body that are not your favourite. Just remember that you're beautiful and strong in every version of yourself, and appreciating the body you have now will only help you to recognize the progress you make in the future. 
There are a few tricks to taking quality before-and-after photos, like wearing the same clothes in each and standing before a plain backdrop. This resource tells you everything you need to know about snapping the right photos that will showcase your Pilates progress more than ever.  
When it comes to taking measurements, this video shows the right method for accurate and consistent measurements.  
When tracking physique, the scale is not a very accurate metric. Fat and muscle have different densities and losing fat does not always translate to losing weight if you're gaining muscle at the same time. Ditch the scale and go for photographs or measurements for a more accurate indication of your physical progress. 
Tracking Strength
Tracking strength is fairly straightforward – how much weight is your body able to move, with correct form? Choose a handful of key weighted exercises, and mark exactly how much weight you can successfully lift for each. Return to those same exercises and write down your performance so that you can look back on where you started versus what you've achieved, and use that information to set goals for the future. 
Tracking Flexibility
Tracking your flexibility is similar, and requires that you take initial measurements in certain positions and compare that data to measurements gained through the exact same positions at a later date. Just as with progress tracking in general, you can choose to focus on certain body parts, or tackle your overall flexibility as a whole. 
This article outlines specific positions to use to test the flexibility of various body parts. As you continue through your Pilates journey, return to those same positions and take measurements. While it can be hard to feel the progress on a daily basis, those numbers will undoubtedly show that you've been improving! 
Tracking Muscular Endurance
As with strength progression, tracking your muscular endurance requires you to pick a handful of exercises to compare over time. Muscular endurance tests are best done with bodyweight, static positions like a plank or a wall sit. Perform the exercise until failure, and make note of how long your muscles lasted before giving out. Routinely perform those same exercises until failure and you'll see that your times are increasing, and your Pilates training is paying off. 
Maintain a Positive Attitude
Tracking progress can be a great way to appreciate our efforts and recognize our achievements, but it can also be easy to get down on ourselves if the progress isn't coming quickly enough for our liking. It's important to remember that progress takes time, and we need to be patient with ourselves and our bodies. 
Pilates yields so many benefits outside of these areas, as well. It helps us to release endorphins, improves our quality of sleep, and allows us to meet friends, to name a few. Those are things worth celebrating, too! 
If you're interested in signing up for an in-studio or virtual Pilates class, contact us at ABsolute Pilates. We can help you to reach your exercise goals, and have fun along the way!